As England's record-breaking scoreline secured its place in the knock-out stages of the World Cup, three lions of a very different kind at Blackpool Zoo that are hoping their birth year is the one that ends 52 years of disappointment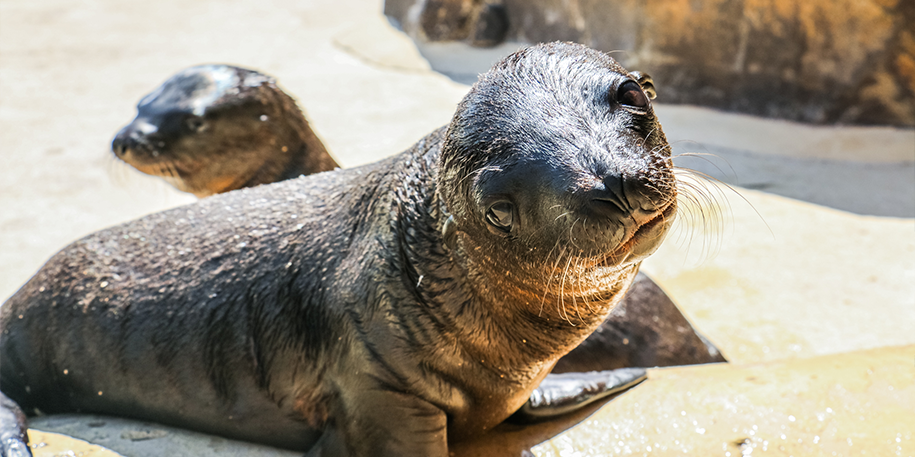 The tiny (sea) lions were all born in early June weighing just 5kg each - two male pups and one female.
If the England team is victorious in the tournament, two of them will be named in honour of the momentous occasion while one of the male cubs has already been named Hugo, after his grandfather.
The football links don't end there as the pups' three mums, Anya, Rubi and Lo have ball skills that would put England hero Harry Kane to shame.
They use their highly sensitive whiskers to catch and throw balls as part of educational displays to teach the public about their unique attributes and the three babies are never too far away!
Khaled Fawzy, Head of Animal Events, said: "We are delighted to welcome our very own three lions during the month when all eyes are on football teams from across the world!
"They are absolutely adorable and are already out and about exploring on the beach.
"We have a hugely successful history in breeding sea lions with more than 50 being born in the past three decades and we hold the UK's largest harem with 11 individuals.
"Anya, Rubi and Lo are all great mums and doing a fabulous job of looking after the little ones.
"Their father, Elmo, was born at Blackpool Zoo nine years ago and recently moved from Blackpool to Banham Zoo in Norfolk for a couple of years to kick start their breeding programme.
"Hopefully the sea lion pups will be a good luck charm for the England team!"
Sea lions are pregnant for up to eleven and a half months and the mating season starts again just weeks after the babies are born. All sea lion babies are born in either late May or June.