DOORS 'SWING' OPEN ON BLACKPOOL ZOO'S NEW
£1MILLION LUXURY ORANGUTAN PAD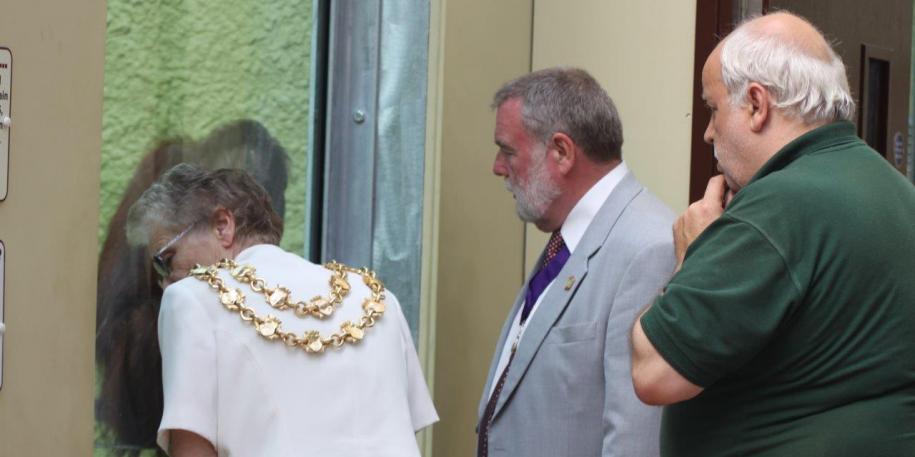 Blackpool Zoo's family of orangutans are back after a complete £1million transformation of their home.
Orangutan Outlook was officially opened by the Mayor of Blackpool, Councillor Valerie Haynes along with Marketing Lancashire's Chief Executive, Ruth Connor, on Thursday 24th July.
Vicky and her daughters, Cherie and Summer, along with resident male Ramon, have spent 18 months at Chester Zoo whilst the restoration and expansion work was completed.
The transformation
The ape house, which was originally built in the 1970's, has been tripled in size to make it wider and higher with an upstairs viewing area and extended keeper facilities.
A new, wider external walkway has been developed which leads upstairs to an open plan viewing area, the ceiling is much higher and the new house features more efficient heating and improved lighting.
The kitchen area, which is now located on the first floor, is also much bigger than previously and includes state of the art appliances.
Orangutans on holiday
Blackpool Zoo's family of orangutans were cared for by expert keepers at Chester Zoo while work on their new home took place.
Keepers at Blackpool visited the orangutans twice a month to maintain their relationship with the apes. Whenever they arrived Vicky, Cherie, Summer and Ramon recognised them instantly and came over to greet them.