This year we've got a plan … we're going to cycle around the world, without ever leaving Blackpool
In our brand new Pedal to Protect Wildlife campaign, we'll be pedalling a huge distance of 30,115 miles. That's the distance it would take to travel around the world to visit each of the 8 international conservation projects we support.
With the use of static exercise bikes in the zoo, our staff and visitors will be uniting to pedal this huge distance throughout the summer holidays and beyond. The journey between each project will be an opportunity to talk about the incredible work happening each and every day in the field and how your donations make such a difference.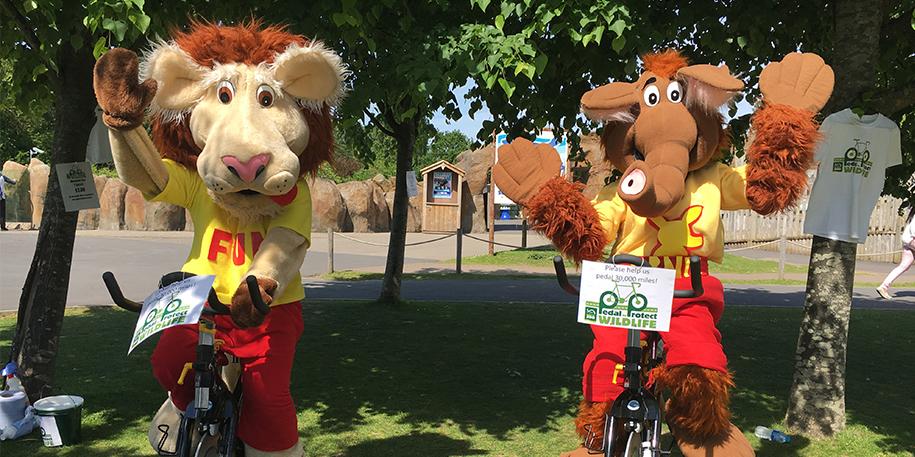 Our conservation team will also be mobile around the zoo throughout the holidays with a purpose built, interactive conservation station displaying artefacts, pictures and showing films to help both children and adults understand more clearly why conservation is so important to us.
Rebecca Reynolds, Senior Education Officer says "Our aim is to make our visitors feel they can make a difference helping us raise awareness and funds for the particular animals Blackpool Zoo supports. We are doing this with our most ambitious project yet - 'Pedal to Protect Wildlife'.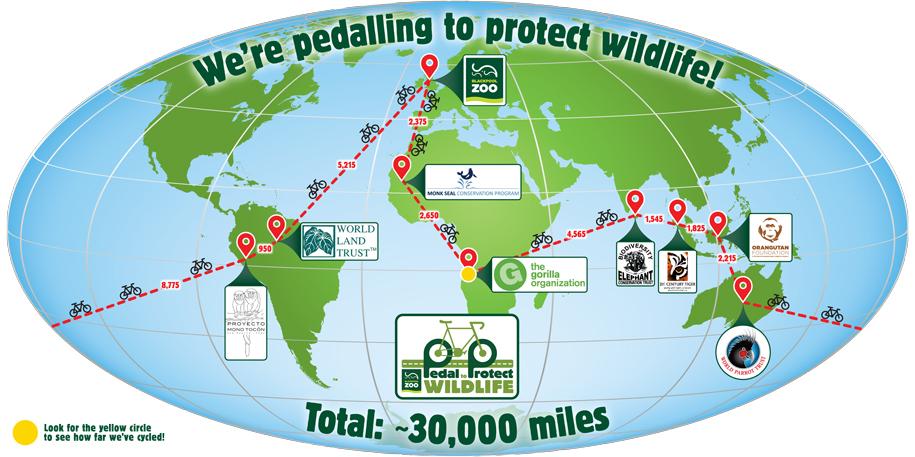 "This inclusive, visible and interactive approach aims to make our visitors feel comfortable talking to our team, questioning and challenging to greater understand conservation and being inspired to take ownership and make a difference. It will also be an opportunity for Blackpool Zoo to thank visitors and celebrate many years of conservation support."
So, if you're feeling fit an energetic when you next visit, why not hop on to one of the bikes for a few minutes and see how many miles you can add to our total?