Our keepers at Blackpool Zoo have got another feather in their collective caps after gaining official recognition from the Avicultural Society for their outstanding achievements in breeding Eastern white pelicans. We have received a medal after becoming the first zoo in the UK to successfully breed the magnificent species.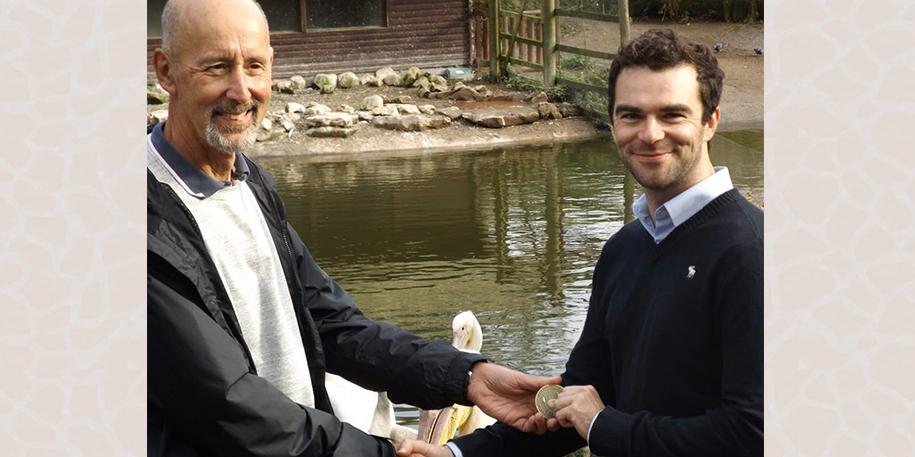 The momentous occasion took place ten years ago, but our very own Assistant Head Keeper Johnpaul Houston, who is a member of the Avicultural Society, informed keepers that they could still apply for the accolade by submitting an article and applying for the official status through the organisation.
Meanwhile, the pelican in question, named Cyril a decade ago, is now a parent to the UK's first hand reared Eastern white pelican, Charlie, who hatched here at the zoo in 2015.
Our zoo remains the only collection to have parent and hand reared this species in the entire country and has bred a further nine chicks in the three years since Charlie was born.
JohnPaul, who has worked at the zoo since 2011, said: "Breeding this species of pelican is extremely difficult as the eggs are rare and they only have about an eight per cent fertility rate.
"When I joined Blackpool Zoo in 2011 I was delighted to find out that the team was the first in the UK to have success.
"After becoming a member of the Avicultural Society and learning about the 'first UK breeding' medals I decided to apply.
"We wrote an article, which was then published to give members the opportunity to step forward if they know of any other breeding activity before then, and after a designated period of time we were presented with the medal – which is fabulous!
"Cyril is a real character and a dad many times over. Charlie, who was born on the same day as Princess Charlotte in 2015 will be ready to become a mum in around two to three years time.
"We also hold first breeding medals for other birds species including the Van den Bosch pitta, the Long-billed corella and for Western galah, so this really is another feather in our caps!"
Blackpool Zoo is home to 17 Eastern white pelicans including five males, eight females and four chicks whose gender will be determined by DNA testing in the near future.
Eastern white pelicans are the second largest species of pelican in the world and originate from southeast Europe, Asia and Africa. When adult sized, the birds have pure white feathers and their wingspan can grow to around 12 feet.